Do you have a story to tell about the Lady Rose? 
We want to hear it ...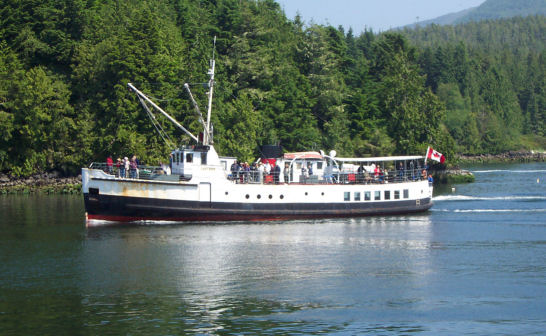 Personal, first-hand stories about the West Coast's well-loved, now retired M.V. Lady Rose are being gathered for a book in her honour.
Did you know the Lady Rose as crew member or frequent passenger, one-time visitor or dinner cruiser, fisher or logger, hiker or kayaker....?
Do you have a story to share?
We would be delighted to hear from you.
Please contact Edna Cox Tel 250-723-8362 E-mail: daveandedna@shaw.ca